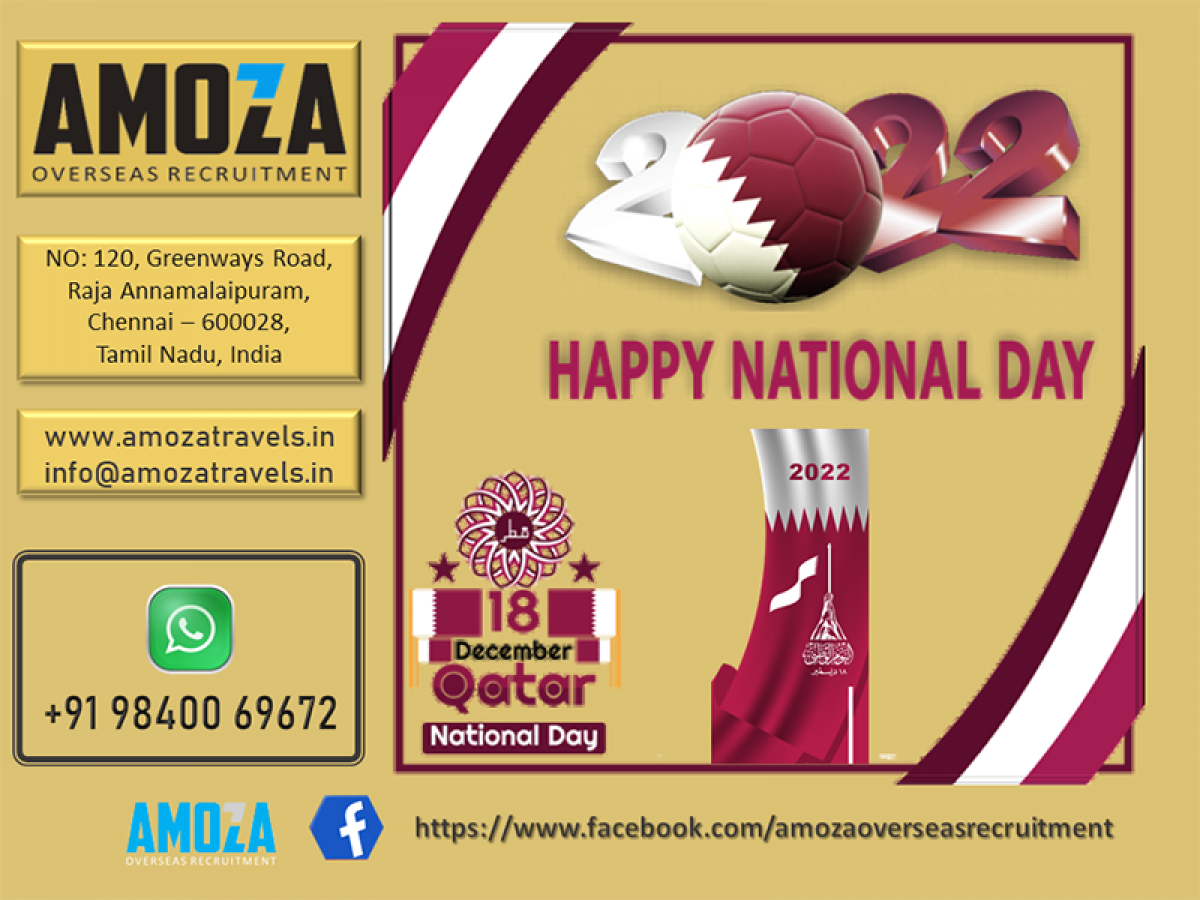 History of Qatar National Day
Qatar National Day is also known as Founder's Day and is celebrated on December 18 each year. It celebrates the rise of Sheikh Jassem as the father and founder of Qatar. It is a day for the people of Qatar to celebrate the rebirth of their country. Qatar is a wealthy nation and is widely recognized as a place for commercial activities in the new world. Qatar National Day celebrates such history and those who have worked hard towards making it what it is now. The country has kept its traditions and history alive over time, thus it is worth celebrating.
HISTORY OF QATAR NATIONAL DAY
Qatar National Day was established by Sheikh Tamim bin Hamad Al Thani (then crown prince and heir apparent) on June 21, 2007, to commemorate Qatar's 1878 unification by Jassim bin Mohammed Al Thani, who created a manageable level of autonomy for the peninsular tribes and abated intruders such as the British. The holiday is also called Founder's Day. It holds a high significance for the Qatar people and reminds them of their unity and core values: loyalty, solidarity, and pride.
Initially, this holiday was celebrated on September 3, which coincides with Qatar gaining independence in 1971, but it was later moved to be celebrated on December 18. The unification being commemorated entails many battles for survival and independence. Qatar was formerly dependent on the Bahraini Al Khalifas on the eastern seaboard of the Qatari peninsula, but hatred brewed and rebels rose against the Khalifas, who sent their naval forces to destroy the rebels in Al Wakrah in 1867, contravening the General Maritime Treaty of 1820. The British then responded diplomatically by reprimanding Bahrain and negotiating with Qatar, ruled by Sheik Muhammed bin Thani, whose dynasty continues till today.
In 1916, Qatar became a British protectorate and was only able to become independent after the British disengaged politically from the Persian Gulf; this was officially announced in 1968 as a result of the strain from the Second World War.

Source : https://nationaltoday.com/qatar